Download Ed Sheeran – Happier Midi File Online
"Happier" is a song by British singer-songwriter Ed Sheeran. The lyrics were penned by Sheeran, Ryan Tedder, and Benny Blanco. It was included in his third studio album, which was released in 2017 (2017). Following the album's release, it reached number 6 on the UK Singles Chart.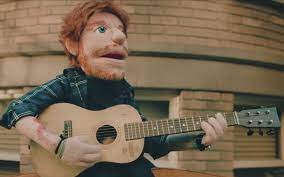 The song's subject, according to Sheeran, is about looking back at an early relationship and realizing that his first love was happier with someone else. "I remember the first girl I was with—the first and most of the second album is about her—that I was with from school," he added.
"And, again, I remember the guy she was with; I met him one day and thought to myself, he's so much better for her than I ever was. We never looked like that; we've never been a couple like that; we've never been as happy. So it was as if I had a religious awakening or something like.
The song, entitled "Happier," was written in the key of C major with a tempo of 90 beats per minute. The song was composed in common time.
Ed Sheeran – Happier Piano Music Sheet
Ed Sheeran – Happier is available for download in midi format. This file contains all the necessary instrument parts to produce the sound of the song.
To download Ed Sheeran – Happier Midi, simply click on the link below.
https://freemididownload.com/product/ed-sheeran-happier-midi/
Once the file has been downloaded, you can then open it in your preferred music software program and begin working on your own rendition of this popular song.
So what are you waiting for? Download Ed Sheeran